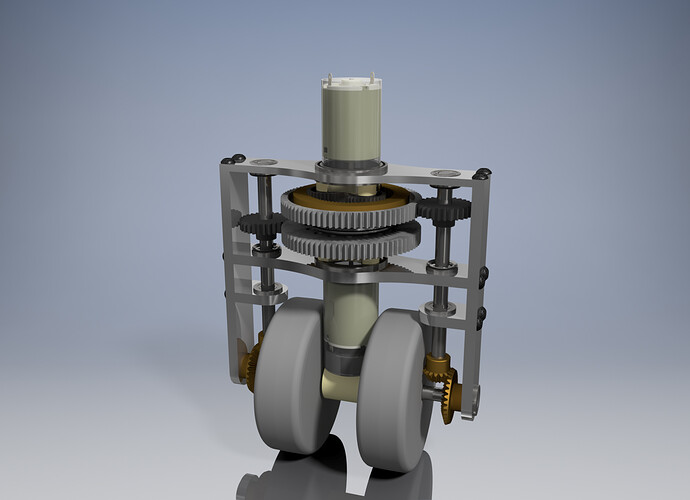 I tried to fit more buzzwords in the title, but I couldn't get the integrated-software-defined-modular-blockchain-framework into the design.
(And truthfully the planetary bit is kinda a lie, this is only using the planets as idlers.)
The motors depicted are in an aluminum tube, which is static to the frame, everything else orbits the tube. Weight is transferred to the axle via the center tube, swerve forks are primarily for azimuth control. It is possible to snake the wiring for the lower motor through the tube. It is also stupid difficult to get a 775Pro to fit into this concept - there just isn't space for a ~2" diameter motor between the two wheels.
I am only posting this because I feel the design has evolved way past what this can be reasonably used for to reverse engineer what I [we] are working on.