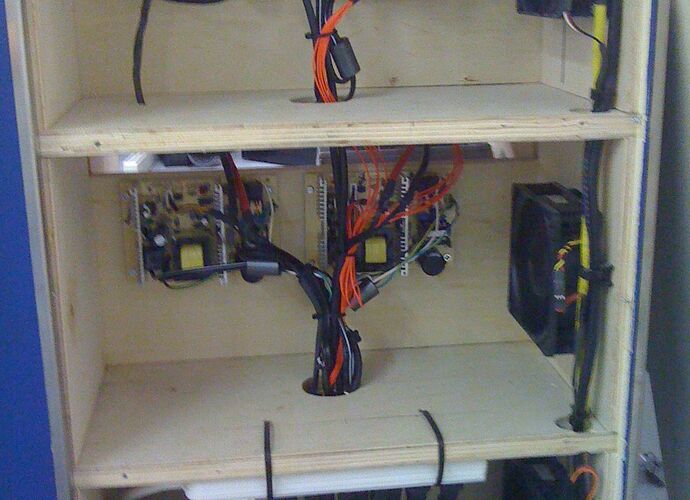 This is the area directly behind the batteries on the cart. Here you can see a few things:
a regular utility box to manage the incoming power
a power strip for the interior electronics
4 battery chargers. These are the same ones that come in the kit of parts, partially disassembled. This way we could rout the control plates up to the front (for charging current/voltage), and provide adequate airflow over all the parts through the fans mounted on the right.