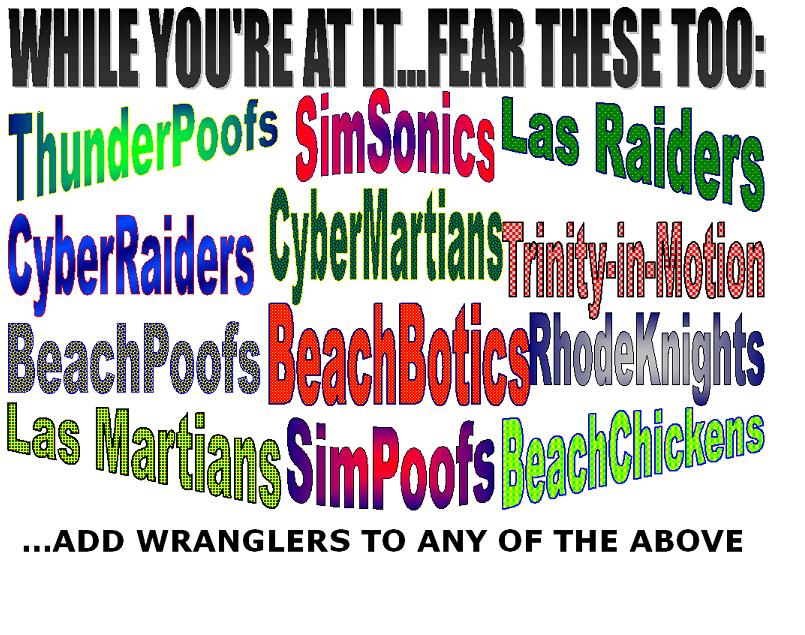 This it the design for the back of the shirts members of team 125 were wearing in Atlanta this year.
They were also given as gifts to a few people who had impacted the "Fear the SimChickens" slogan.
PM me if you would like me to send you the documents we used to print the iron-ons.
Numerous people asked me if I would be selling them. As much as I would love to profit off of this, it would be wrong of me or any other person(s) to do so. All you have to do is buy some Premium Color Iron-Ons from a local craft store and a cotton t-shirt they sell (Hanes works very well) and just iron them on. Make sure to follow the directions though…we had some "issues".