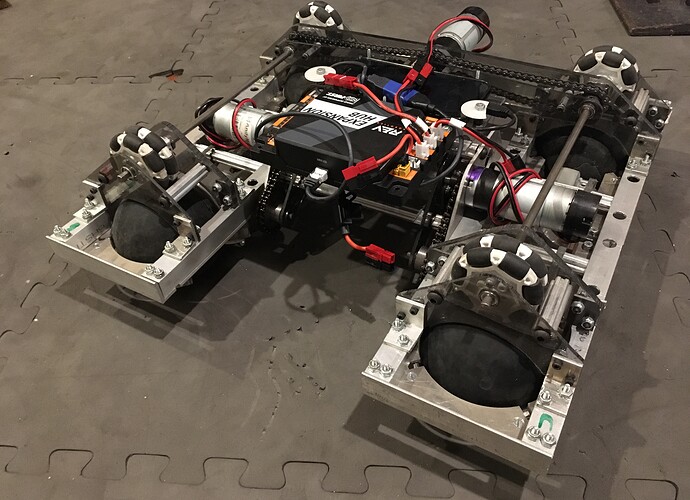 FTC ball drive by team 4042, Nonstandard Deviation. Learn more and view CAD at
http://balldrive.garfieldrobotics.com
That's looked like fun to build. Two questions.
I only see the rollers going in one direction. Do you have pictures of the rollers for the other direction?
What are you using for the balls?
Three questions.
Got any videos coming?
There's already a thread that answers some of these things, so I'm going to steer you over there.