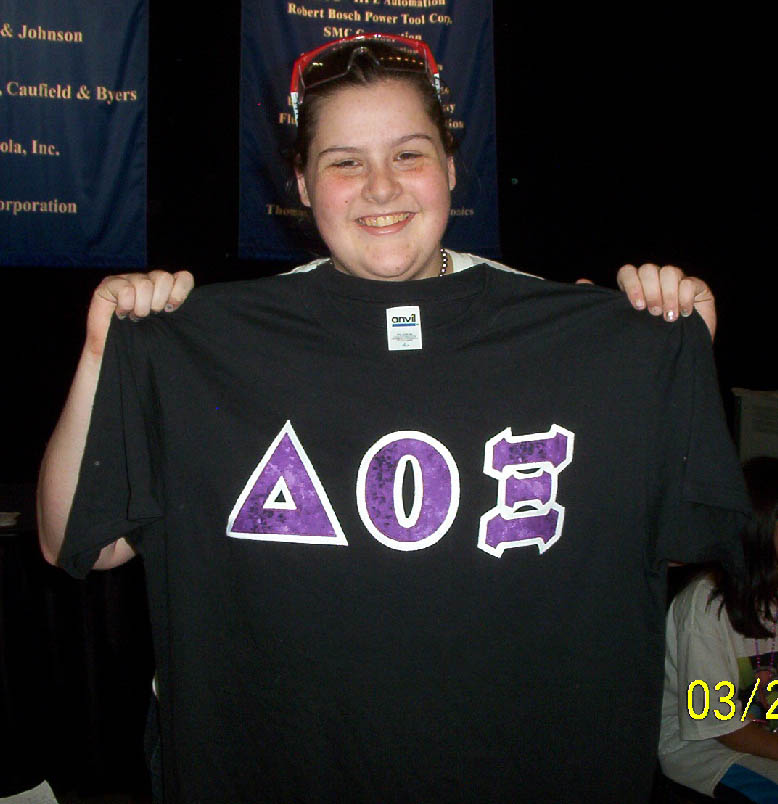 This is me from the NYC Regional…I had come in dressed in this shirt, but changed to volunteer for the saturday of competition. I was showing Mike Dez or someone else from the CD community my shirt and Rich Wong came over and snapped a quick photo. I'm quite glad too, cuz it's time to move back the photo from Halloween. =)
So, thanks Rich Wong! and here is the proof and the start of the Delta Omicron Xi Fraternity!
Look for me at nationals in this and in my white with blue-lettering frat shirt. If people are interested in buying their own email me and we'll see if we have enough to get a group order together.