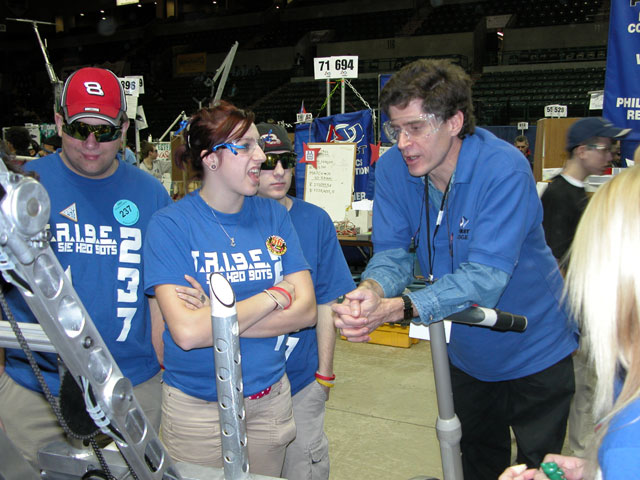 Thanks to Bart Kamen for spending a few minutes with us.
Bart was a funny guy…
He glided (glode?) over to our pit on his Segway and the first words out of his mouth was "Chemistry!! Now that's something I understand."
And then I saw where he was looking and it was to the top of our crate as shown here.
http://www.team237.com/gallery/High-School-Meetings/P2210020_Medium
Then he continued to talk to some of the students as to how to grow FIRST and what FIRST needs to do for us to help that effort.
All in all, he was a pretty cool guy.
Bart is amazing, the first time i met him it was in 2001 and i was dressed as a giant volcano man, he didn't ask any questions, just shook my hand and said hi, He does great work, one of his patients was on our team a few years back,
he has always been a great help to team 25, and is always there when we need his help esspecially in attending Brunswick Eruption (our offseason competition)