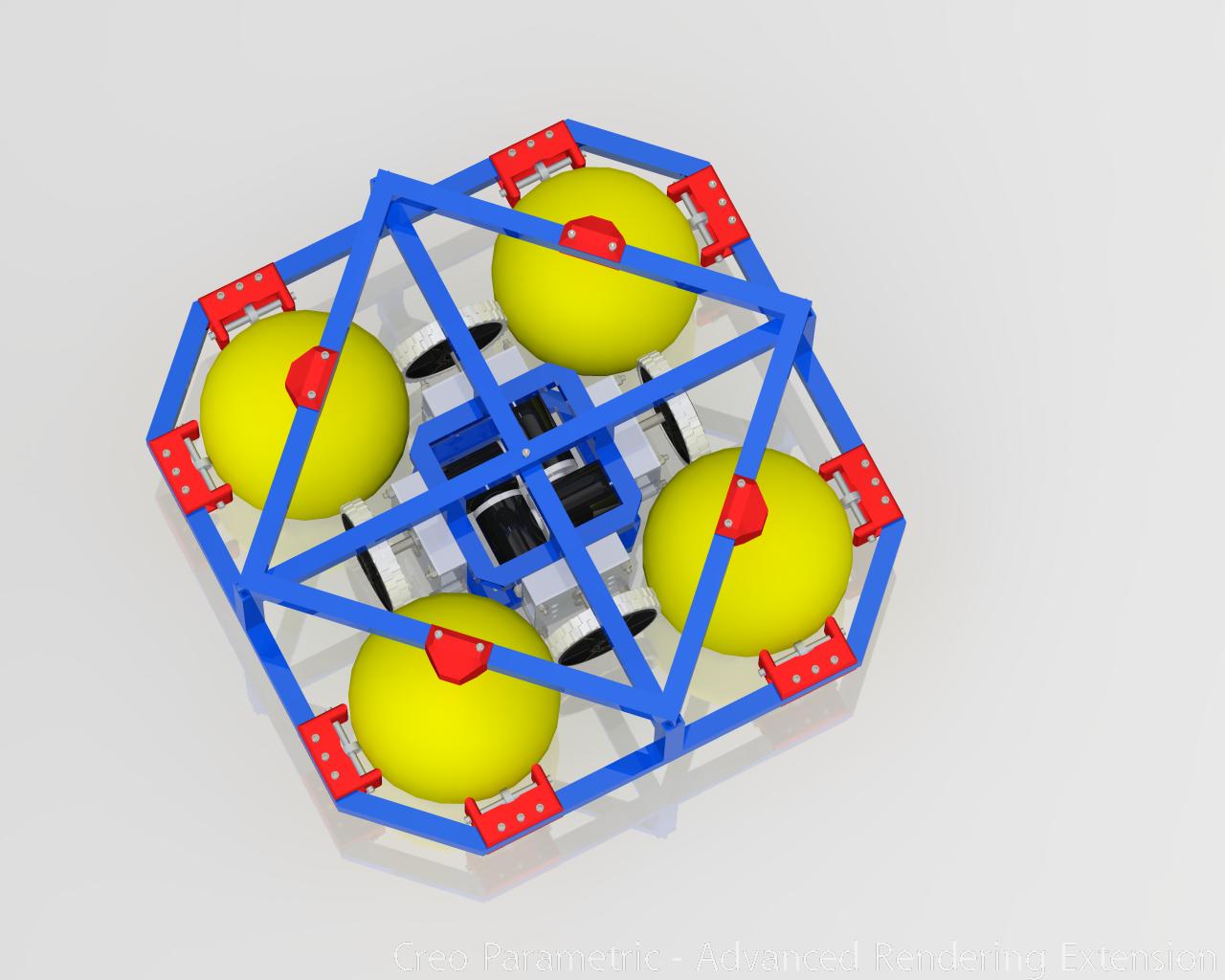 This is the first custom chassis I have designed. It is inspired by this robot:
http://www.chiefdelphi.com/media/photos/15197
It uses 4 toughboxes, 4 CIMs, and 4 basketballs.
It is mostly likely useless for competition because of weight/size. It might make a great demo bot though if you mount something on it (t-shirt cannon). The basketballs wouldn't be ripped up by asphalt or cement like omni wheels or mecanums. It also would look really cool when it drives around.