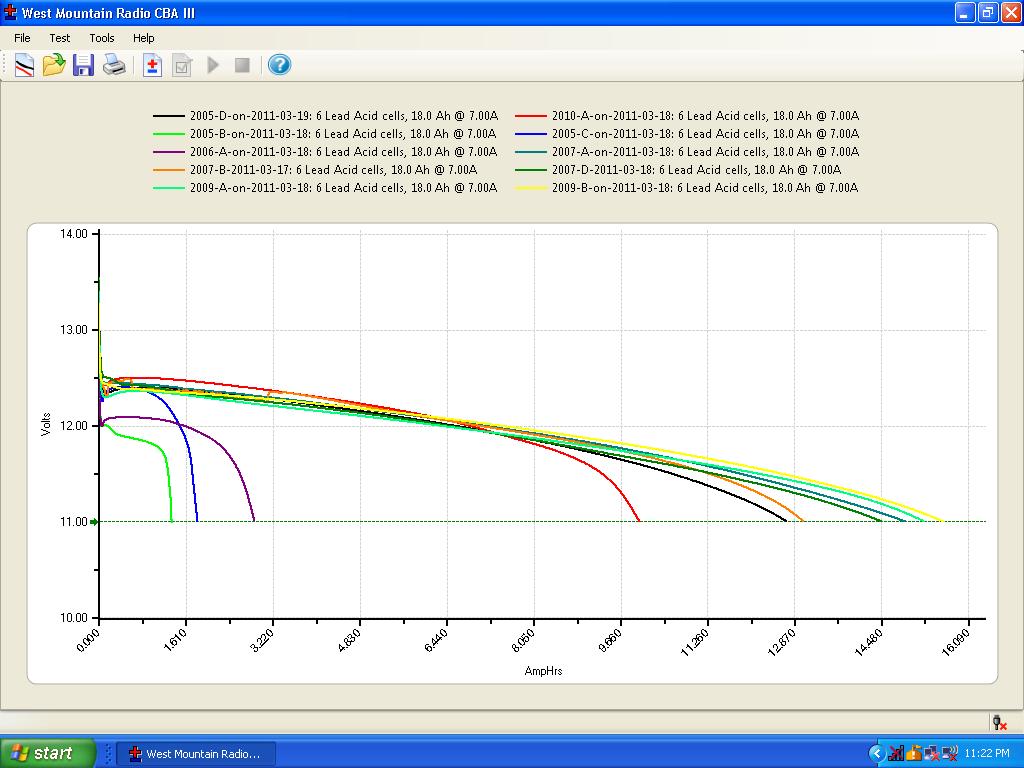 A summary plot of Team 1519's battery tests in the 2011 build season, which did not include tests of our then-new 2011 batteries.
This plots shows that "new" batteries were giving a range of about 14Ah to 16Ah with our test methodology.
To understand the plot, we give each battery an identifier (e.g. 2010-A indicating the year of purchase and a letter for the year). The plots are labeled with the battery name and the date of the test.
This plot is made from a West Mountain Radio CBA III battery tester, at a constant discharge rate of 7.0A down to 11.0 volts.