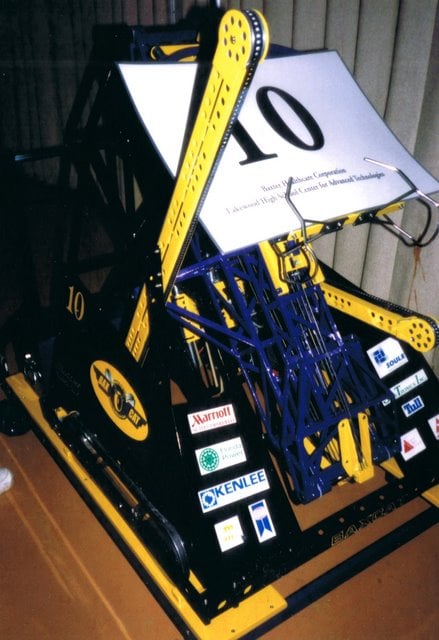 Found this while digging for photos for another post. This picture was taken at the Midwest Regional in 1997.
To this day this was one of the most impressive machines I have ever seen. Its hard to tell from this shot, but the most amazing feature was a series of cables that ran from the base to the end of the arm to operate their tube deployment mechanism.
Not to mention it was completely powder coated.