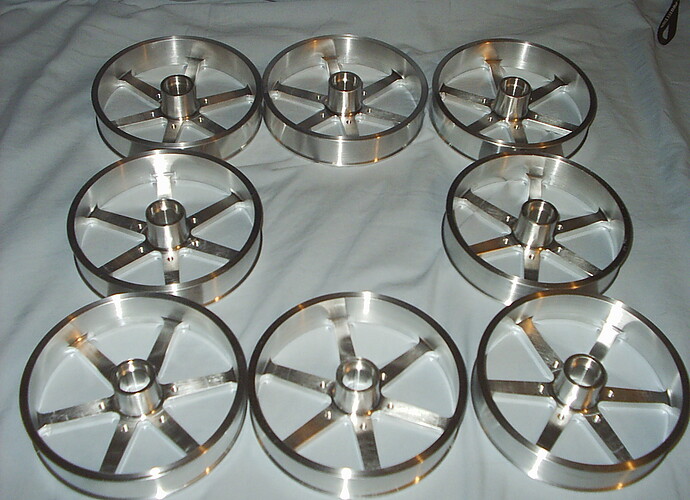 These are refined versions of last years design. They have 6 spokes instead of 3 to save some weight for the same strength.
Also, it now has the standard AM pattern so that to assemble the wheels we just bolt on the sprocket, and then press in bearings (no longer have to do a whole pattern on sprockets).
The Tread now has a rim on each side to support it more, and we made the tread area 1" wide rather than 5/8" so that it doesn't wear as fast.
These are for the base I posted last week by the way.