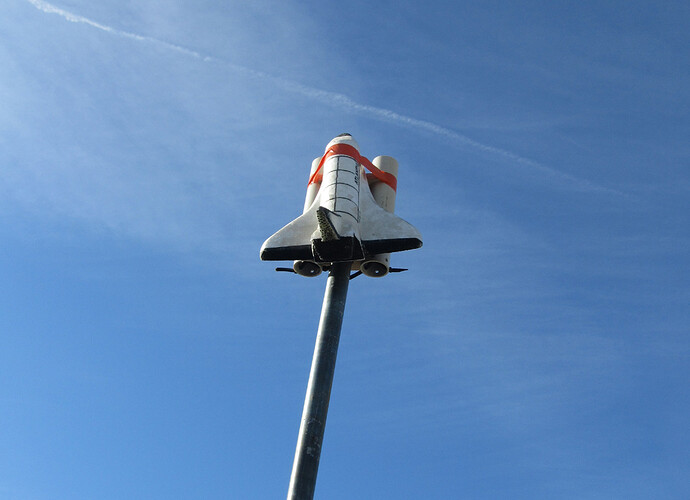 If only there wasn't a G19 …
And this was with less than half the sugical tubing we had planned to use and it wasn't even at the "max. release power".
It was also pretty exciting that it remained at the top after because the knots in the surgical tubing prevented it from sliding back down. (Entirely accidental). We were just as excited to make a shuttle a part of it…
Did anybody else have some promising prototypes that were caught on video?