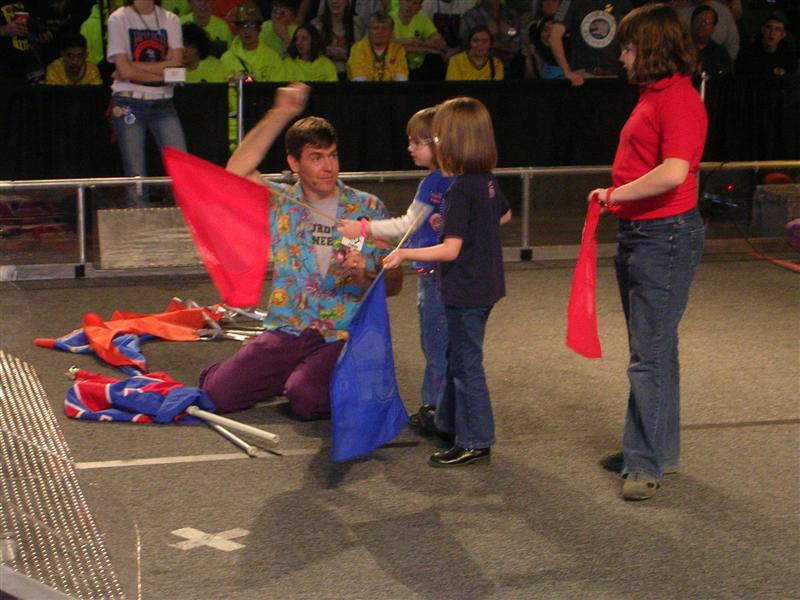 Blair and the Baker girls introducing teams during the Quarterfinals at the 2006 Boilermaker Regional
All I have to say is:
"I come from Baker!"
…they wouldnt blow me a kiss…I almost cried…
That whole situation was hilarious to some extent, especially when he put the girls on the ramp and started counting down and Andy went nuts!
I FINALLY got to meet Andy Baker, one down… dozens to go! couldn't find Amanda

-Mike
That was adorable, I couldn't stop smiling.