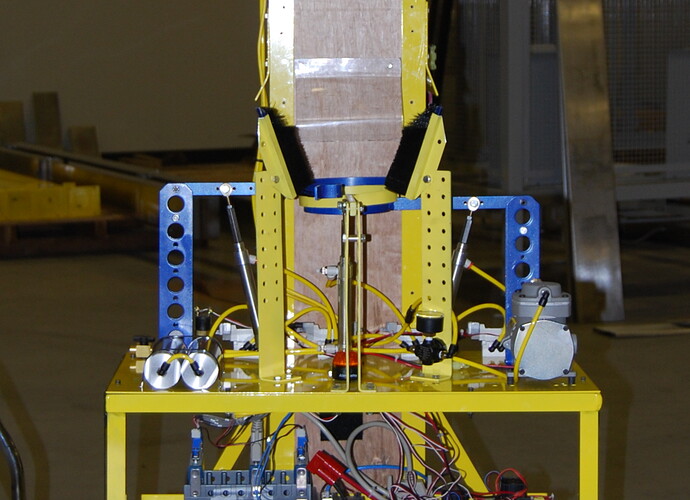 I proudly present Team 1086's 2009 robot Blue Muenster!
this robot is fully equipt with…
-a 3 way catapult system capable of firing from around 8ft all the way down to 1 ft
a floor intake mechanism capable of holding around 8-10 balls powered by 2 window and 2 CIM motors
a "puke" mode where we can drop our full load of balls at point blank range in a matter of seconds
we worked with team 384 Sparky again this year and ended up with three awesome robots ready to compete at the NASA/VCU Regional and Championships!!!
-Alex