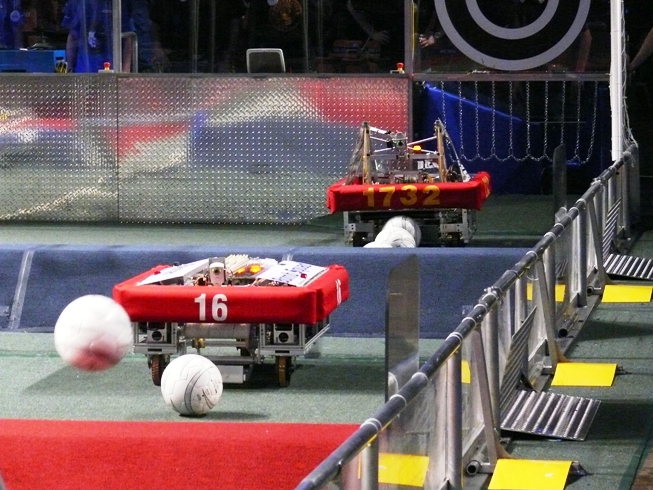 Team 16 and Team 1732 autonomous during the finals at Midwest.
This was an awesome alliance. Congrats again

Indeed it was. Congratulations on the win!

I spy part of an 08 game piece

No Way!! Really? Where?

lol
hint: trackball
edit: wait…
Austin Jones
FRC #0016 (Bomb Squad)
you should know…
Everyone knows the Bomb Squad rocks!
1676 has come a long way since our meeting in Palmetto - thanks for carrying us into the Finals - but that experience of going all the way (almost) through eliminations had taught us how to prepare for it; this year, that knowledge paid off.
We could not have been successful this year without the guideance of dozens of teams in years past; Team 16 was one of the more influential ones.
Thanks. And congratulations: See all y'all in Atlanta.
I most definitely agree.

Great job at Midwest. You were a very tough alliance to go against. I wish you the best of luck in the future and who knows maybe a future alliance at Atlanta?

Yea, I enjoyed going to Midwest. I was hoping your team and Winnovation would go against us in the finals, because those would have been some epic matches!! And who knows about Atlanta.I just hope we are in the same division !!