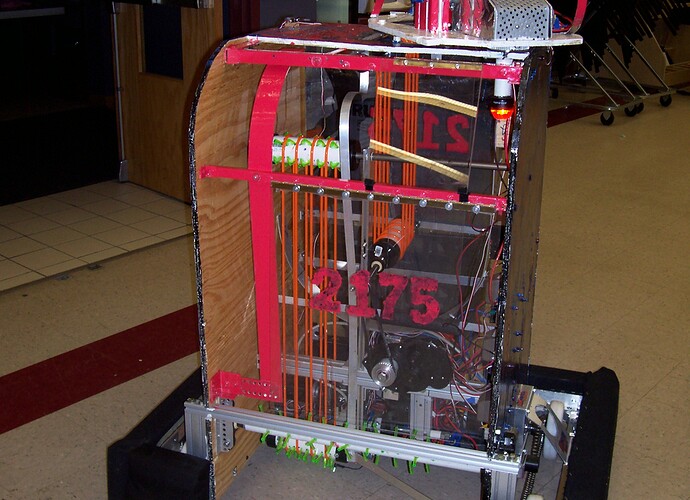 This is 2175's (mostly) completed robot last night.
Drive train is simple 4WD skid steer.
2 Conveyors give us 9-10 balls of storage feeding into the turreted shooter which has 10-12 ft. of range and 180 degree rotation.
The camera is missing from this picture just to the left of the guard over the shooter. The whole turret and electronics to run it have been removed to work on targeting code for the next 7 weeks.