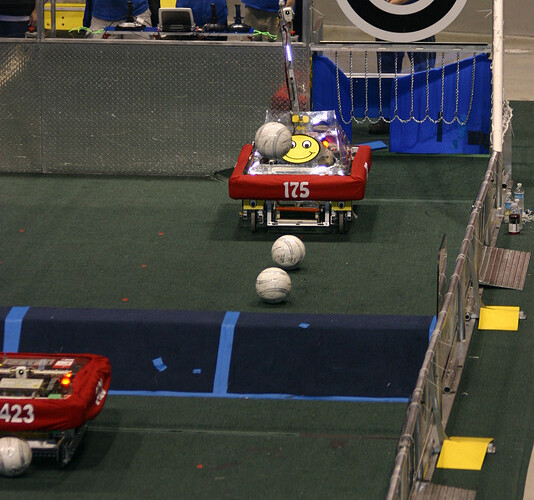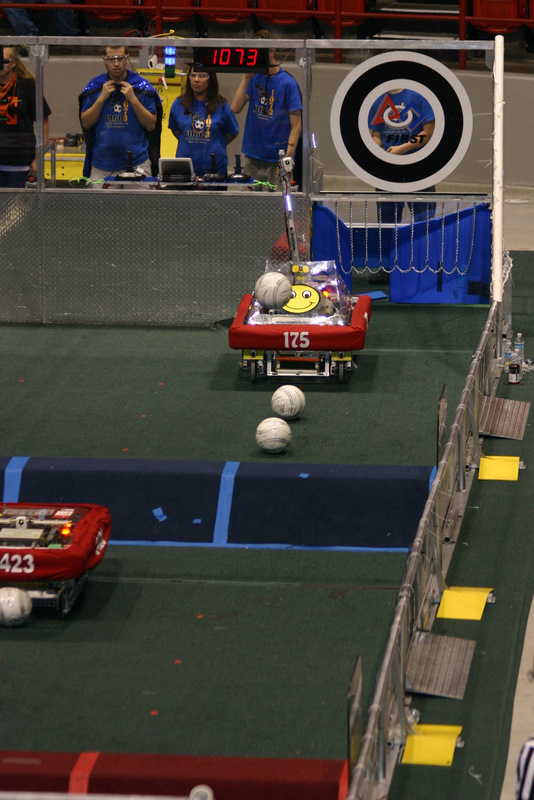 The Buzz Breakaway robot in action during autonomous at The Beantown Blitz.
Kudos to The NUTRONS FRC 125 for hosting the event, along with our great alliance partners AIR Strike FRC 78 (Alliance Captain) and The KwarQs FRC 2423.
78, 175, and 2423 went on to win the Blitz with the finalists being 1073, 1519, and 2648.
175 also won the "Awesome Autonomous Award"