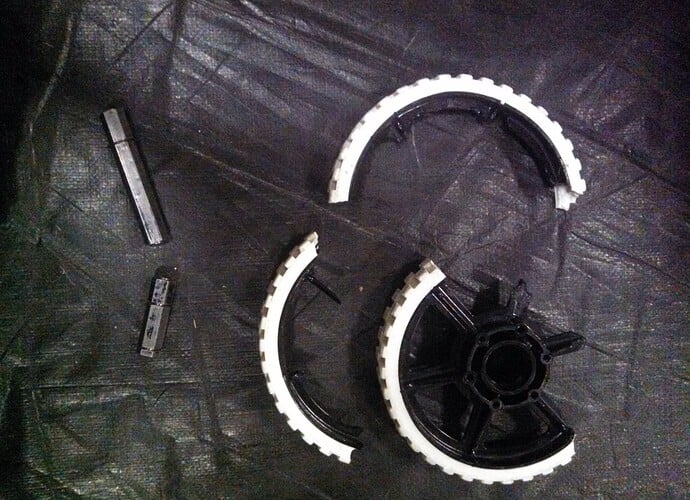 We competed at Girls Generation in Portland today. It was…Interesting.
During our practice match, we got hit, and one of our axles sheared at the e-clip grove. We ran 2 matches only do auton and climb, before we got our backup axles to fix it.
Then in our last qualifier, one of the AM kit wheels broke. We were 1 seed, and fixed that during lunch.
Then we broke another AM kit wheel during our 2nd match of eliminations. We didn't have time to fix it this time, so we ran the next 3 matches with a wheel that was missing about 2/5 of it. We ran the robot at full capabilities, and we eventually won, thanks to teams 2471 and 2811.
Afterwards, we realized one of the plates that held our shooter cover on had snapped as well.
So all in all, we broke an axle, 2 wheels, and our shooter in the span of 6 hours, and 13 matches.
Districts are going to be interesting next year if this happens again.