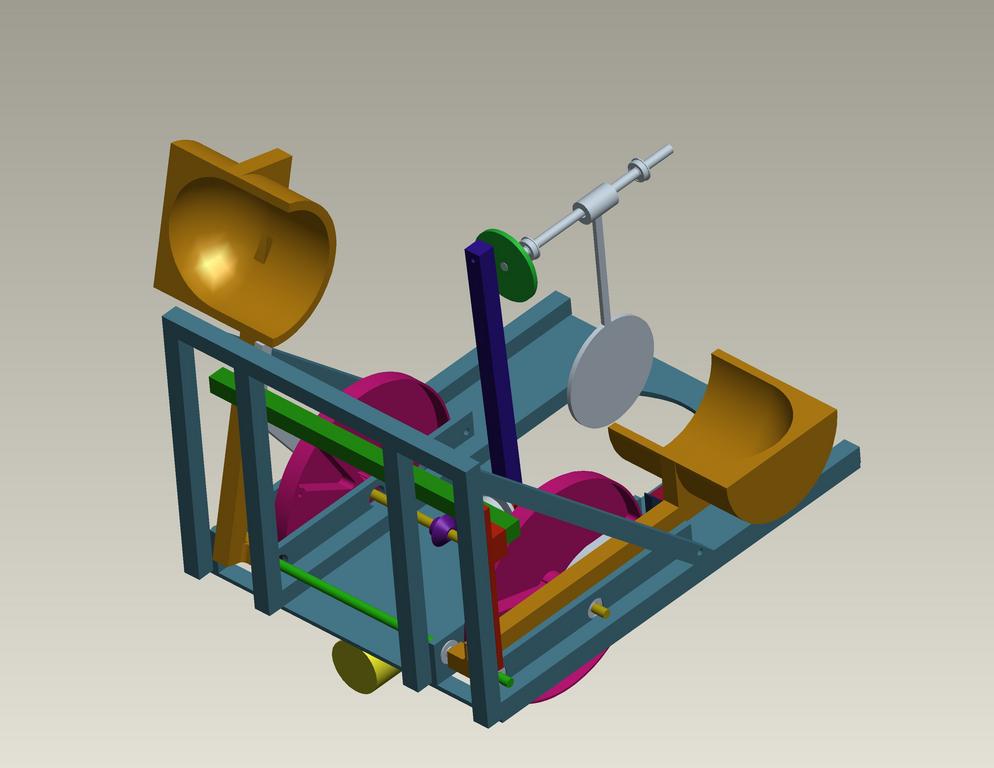 118's original vision for ball shooting… discarded after a weeks worth of design after reading this rule clarification.
http://forums.usfirst.org/showthread.php?t=245
We decided compacting it to fit within this rule would have been too difficult. Described as a carbureted engine (carburetor can be seen as the dangling ball whacker which was only in it's initial stage of design) the device ran two catapults at a ball/second rate with a single Dechip. Elevation controlled by catapult stopping angle, all on a turret.
Early prototypes showed a catapult to be extremely accurate and repeatable. I hope to see some teams try it.
I gave it only a 25% chance of actually working… but it would have been fun to build and do something different