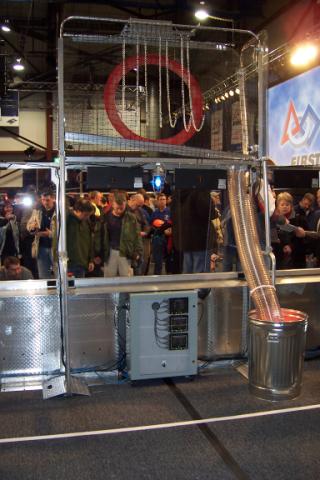 A view of the center goal and player station from the rear.
Quick questions for anyone who can answer:
Is that chute pipe flexible?
Was any official/unofficial comment made on whether or not the trash can or other sort of bin will be included in the field?
_Alex
I am almost certain that it will indeed be a trash can like that on the actual field.