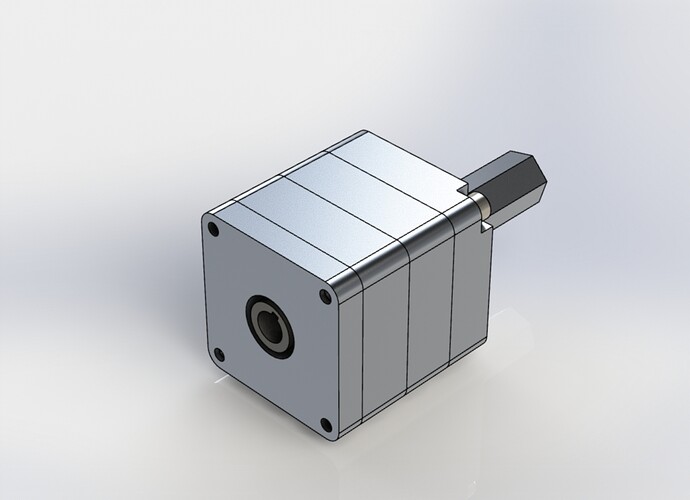 A cycloidal gearbox made using Lil' Lavery's cycloidal gear generator equations.
This is made to work like a versaplanetary, in that stages can be added or removed by simply stacking, but it is not compatible with the versaplanetary directly. It is slightly wider and taller (a few hundreths) but is considerably shorter (almost 3/8" for two stages). It also weighs slightly less.
Pictured is a two-stage 10:1 x 10:1 cycloidal versaplanetary. Stages are easily generated by plugging in Lil' Lavery's equations; I will put CAD up once I make 4:1 through 12:1 stages.
Currently there are no alignment mechanisms betwen stages (I can add those) and there is no way to reduce the vibrations in each stage. However, the eccentricity of the gear is a mere 0.03", so the vibration should not be terrible. I will see if I can balance the gears better to reduce it further.
Questions and comments are welcome.