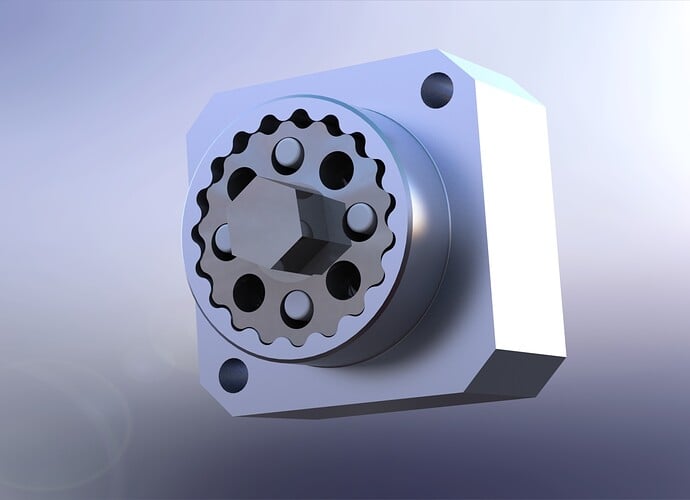 This is CGX-125, a cycloidal gearbox with an 18:1 reduction ratio made to fit the output stage of a 57 Sport. It adds above 0.94" to the length of the gearbox, which is way more than I would like, but is a result of the limitations of the 57 Sport. However, it is far more robust than other cycloidal gearbox designs I have uploaded due to the longer gears and larger teeth- fitting of the 57 Sport.
This uses 4 unique custom parts: The housing, the two gears, the input cam shaft, and a bronze bushing. The carrier is the same one found in the output stage of a 100:1 Sport, however, it can be added onto any variant of the 57 Sport. The most likely configuration would be as an addition to the 16:1 to make a 288:1 gearbox.
I will probably never use this due to the complexity of machining the ring gear and the low ratio/long length, but it was a fun afternoon experiment.
(This is missing two holes that are in the CAD now)
CAD available here in the CGX-125 folder:
https://workbench.grabcad.com/workbench/projects/gcxnb8i8brarEzDXAL7In8SeD-xeuWmarI73f5s6ioPdgL#/space/gc0KZjGz-ib-PcF-_CdNI2gYF1GGPRtLo8SoEKAOByhg3y