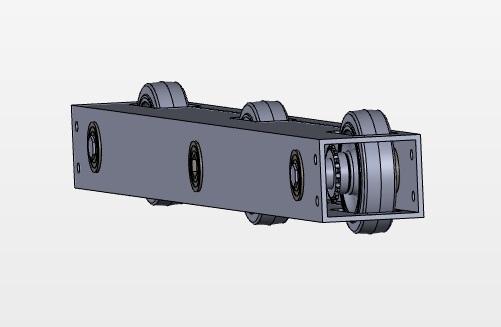 I was inspired by 610's recent updates to their chassis and thought it would be fun to design a "chain and wheel in tube" chassis. This uses 2.5x2 tube and the 3x0.875 colson wheels from VexPro. This is not something we will likely build because there really aren't any benefits over the current iteration of our WCD.
CAD can be found here: https://workbench.grabcad.com/workbench/projects/gcUchro9TULNZFVDqSipJ1A8rfHu9Wti2iTges-bHd8-Y0#/space/gcA5fh-aFhOe2yoUjcuZ-KCOguTMOsBsK04isgz0jcN0DO
Yes there would be a belly pan and no I have not put in gearbox mounting holes.