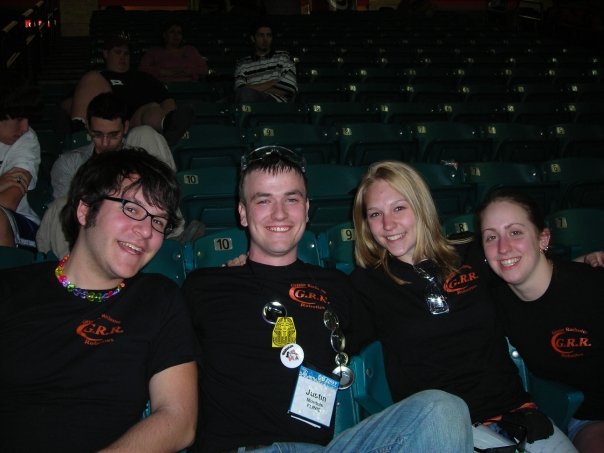 Left to Right: Mike, Me, Katherine, Kristen
haha you guys are great! Always good hanging out and talking with you! Oh and I am looking forward to scouting/strategy with you guys at Championships!
Woot the 340 crew! I'll see ya at FLR! Gonna be a blast this year! Oh, and yeah…Championships should be fun too.

nice necklace mike !!!
no really i want one
i think i may have lost it.

You guys are the best!