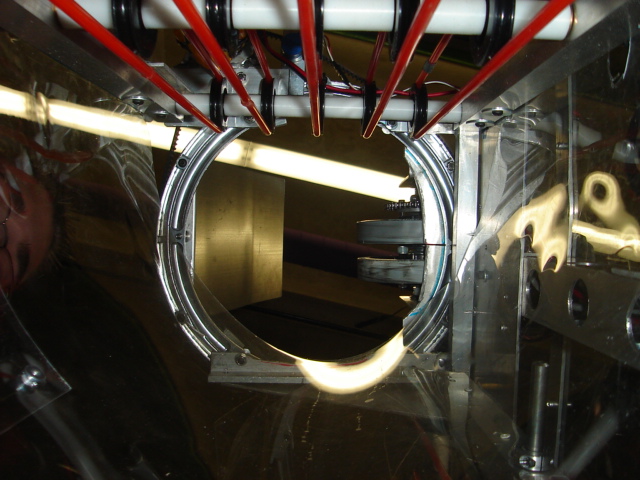 shooter robot i presume =]
Now that's a better teaser. Looking like shooter to me.
Does anyone have any "pro" tips on how to properly size/attach ends together of polycord similar to the kind that Chief appears to be using?
this looks alot like ours…have you bee spying on us?

Oh man, Seraphim, our team loves your slogan… Many times we will run around the shop yelling "HOW BOUT THEM RED TAILS!!", also, no we havent xD
And about the polycord, we use a fixture made by one of our mentors.
Ha. We are using the exact same turntable bearing. I assume you are doing a shooter with a power-fed elevator to it.
hopefully we can team up again in troy so we all can say it
We use a fixture to align the ends and press them together when they are ready. We get them ready by using a heat gun to bring then to critical temp without melting them.
The joint is as strong and clean as the orig poly cord. As an added support we also use shrink wrap on the joint… works good.
McMaster Carr sells a fixture for $450.00… way to $$$ for us so we made our own.
Remember OPEN FLAMES are NOT allowed at the events as that poses a safety concern.
i hope that system works for you guys it looks good