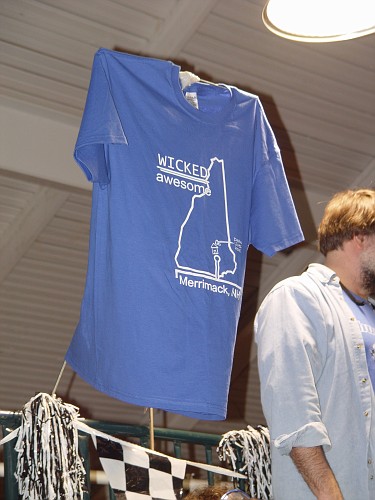 One of Chop Shop 166's extra large 'Wicked Awesome' T-shirt made into a banner at the Boilermaker regional.
We made shirts to wear on Thursday just for fun. You can see what they said except for a small blurb that says "Dean Lives Here" indicating that Dean lives in the town just north of our hometown, Merrimack, NH.
We had several extras and ended up giving them all away. Even this banner is no more.