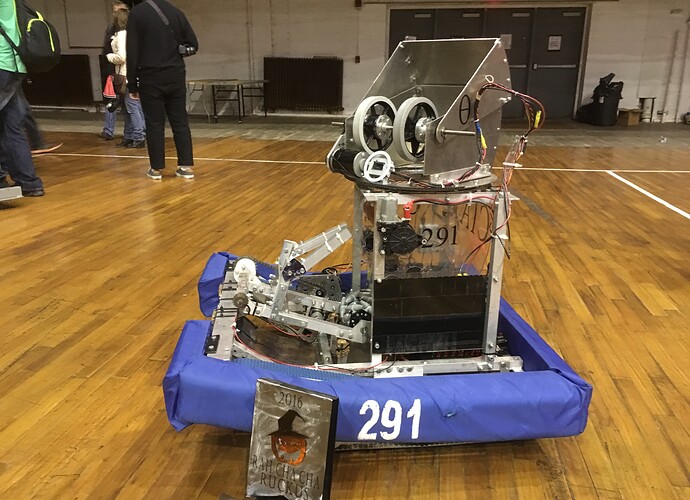 A picture of 291's 2016 offseason robot, Theta, at the Rah Cha Cha Ruckus event in Rochester. We completely redesigned it after the competition season, foregoing the low bar for a high shooter.
Features:
A single-miniCIM, turreted High goal shooter equipped with vision tracking and variable flywheel speed.
Take-Back-Half control for accurate flywheel speed and optimal spin-up time.
A pivoting mecanum intake.
4 Autonomous modes including a 20-point auto.
Two E4T encoders on the drivetrain to allow PID control to drive straight over the defenses in auto.
A welded aluminum frame.
Here is a link to our robot in action at the Rah Cha Cha Ruckus. Thank you to 5406, and 639 for a great finals run!