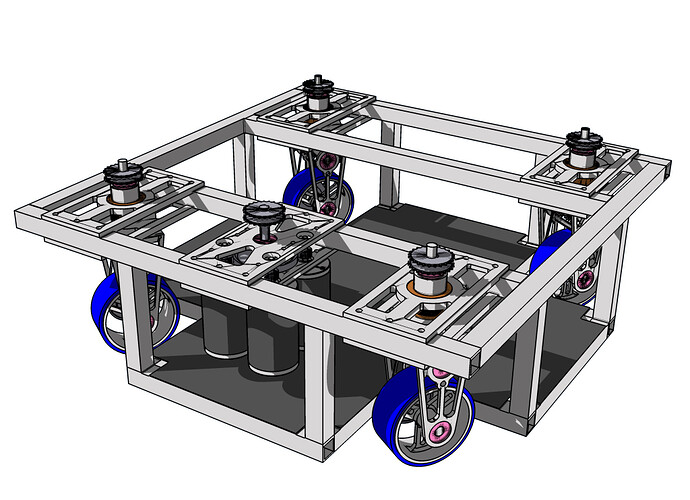 Well, I got a PM from someone noticing that I hadn't put any CAD up in a while… So I figured I'd update you all. Here's a new iteration of my coax crab, lightened, compacted, and strengthened. Totally square frame this time, ala 118. Single gearbox, so whatever manipulator used would need a turret.
Weight: 38lbs sans chain and steering. Steering will be done via Kevlar belt.
Questions and comments welcome, as always.