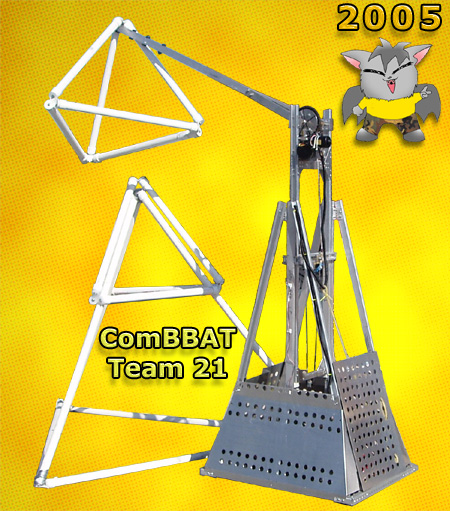 Here's "Prometheus," ComBBAT's 2005 robot featuring a dual-FP powered elevator and vandoor powered arm for capping.
Very cool. It reminds me of the Dalek robots from Doctor Who.
That looks like it is a mean machine, How high does the arm go?
Can't wait to see it at Nat's.
Good luck!
It looks very good and very effective too.
Im looking forward to see it in COMBAT at UCF.


Good Luck from team 1251 (Techtigers)
Dave