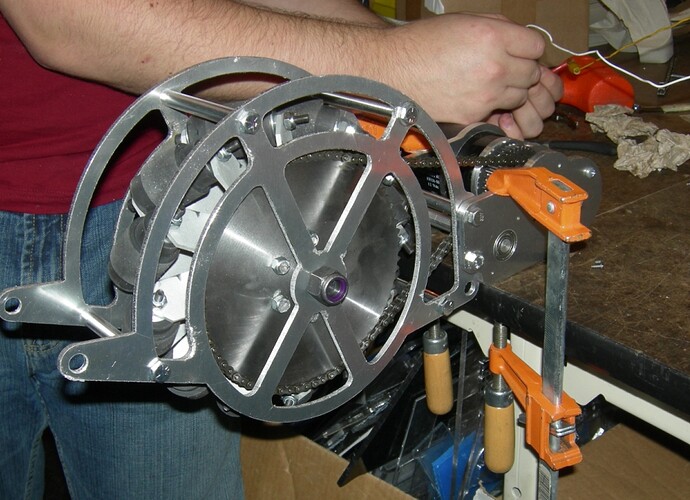 The completed module comes in at 9 lbs., just about everything included except for the suspension dampener.
The gearbox needs working in – without lubrication, it's quite loud – but it's otherwise really clean. The CIM pinion threw its key out because there's nothing holding it on right now. We'll track down some retaining washers this week.

We're making a big push to get this chassis up and running by the end of the weekend. We've worked out all of the problems in this single module, so the remaining three should go together quickly from what we've learned.