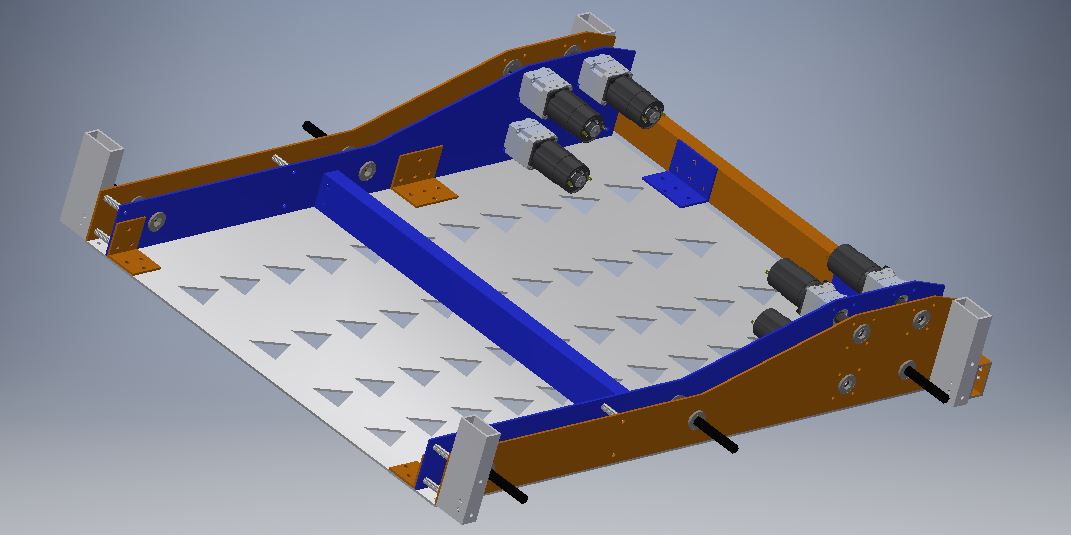 previous:
https://www.chiefdelphi.com/media/photos/45181
?
Re-arranged it a little bit, much happier with the way this looks.
The two motors on the top are chained to the rear axle.
The lower motor is chained to the middle wheel, and a chain connects the middle and front wheels.
The motors being closer together frees up a little more space in the middle at the expense of the valuable back corner of the frame. but it could allow for an easier setup of a cooling fan system if needed.
and there is still space for a 4th motor if needed
Still ~18:1 overall ratio, 4" wheels
any feedback?