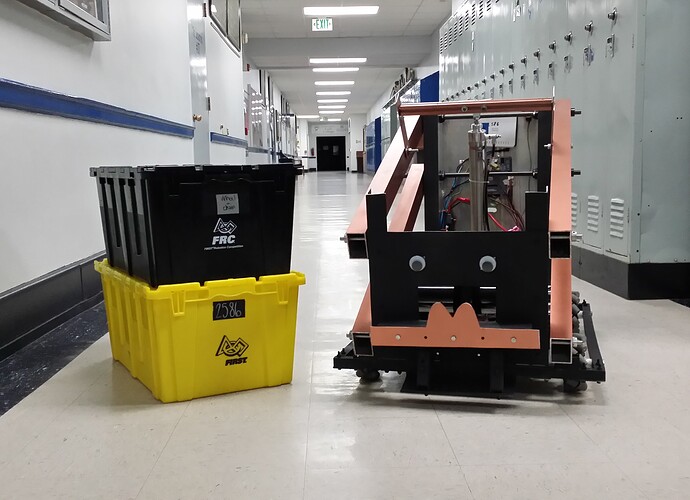 The Calumet CopperBots 2015 FRC Robot.
Vex 6" Mecanum drive with closed loop gyro assistance. CIMPLEBOX with 20 tooth output pulleys and 42 tooth pulleys on the wheels for total gear ratio of 9.81.
Four-bar lift with a trapezoidal configuration for a slight swoop during lift. Pnumatic cylinder actuation 18 x 2 inch @ 60 psi.
In 2 minutes we are able to reliably stack a container with noodle on 4 totes from landfill. We estimate that we can do a full 6 totes from chute but didn't build a chute to verify.
In autonomous mode, we can pick up a tote or a container and move into the autonomous zone reliably.
More info at: https://facebook.com/CalumetCopperbots