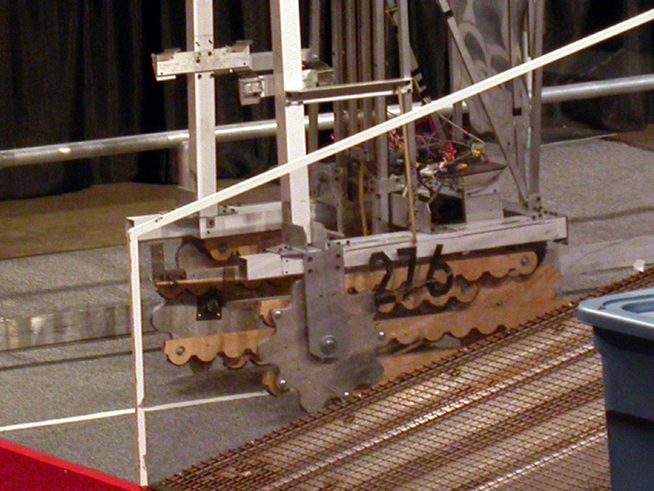 Close up of 276 in action.
i know this is old but i saw it in the crazy drive train thread.
how does this work? it looks really cool but i have no idea how it works
If memory serves it works just like a locomotive: the wheels are joined by 4-bar linkages.
The funky edges are for engaging the copper mesh that was part of the playing surface on the ramps.
Several robot tops were mangled at the feet of that rotary walker design. It certainly knew how to climb things. I believe this robot was nicknamed "Goliath".
They slimmed the implementation of this design down over the last few years of its existence. It was last used in 2006.
I think this 2003 robot is currently sitting in the front yard of the original designer's house. Maybe it serves as a burglar deterrent (or a planter, I'm not sure which).