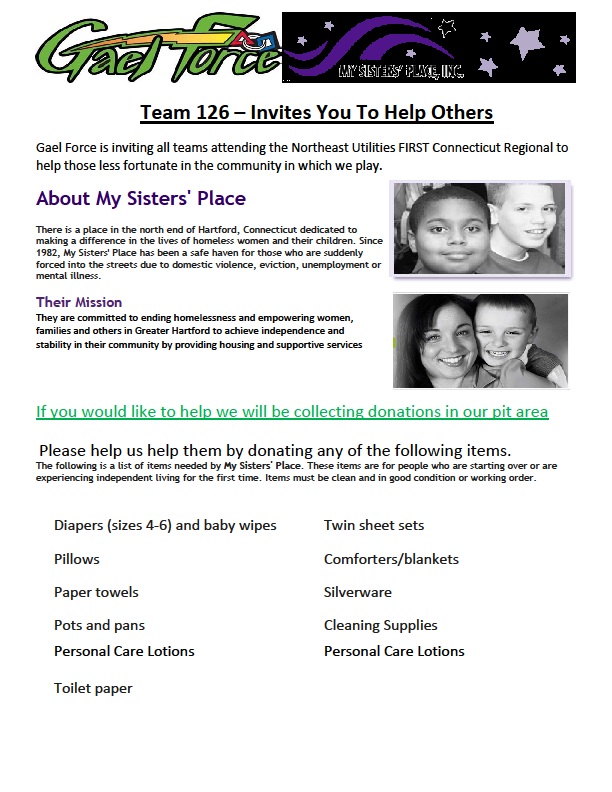 At the CT Regional Gael Force will be holding a collection for My Sisters Place, a battered womens' shelter in Hartford, CT.
The following items are looking to be collected:
-Diapers (sizes 4-6) and baby wipes
-Pillows (these are only ~$2 at Target or Walmart!)
-Pots and pans
-Personal care lotions
-Toilet paper
-Twin sheet sets
-Comforters/blankets
-Silverare
-Cleaning Supplies
PLEASE TAKE THE TIME TO HELP OTHERS
There will be collection bins in the pit area Thursday through Saturday afternoon.
For more information please email kristine.atiyeh@gmail.com