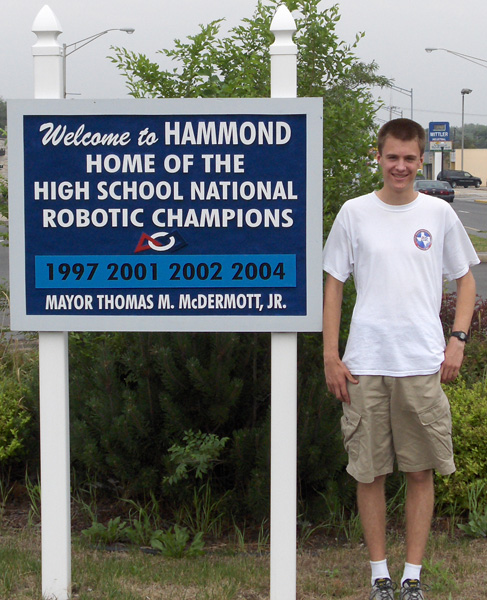 I figured I would finally upload a picture.
No, I do not live in Hammond and am not a member of team 71 (I actually live in Colorado).
Over the summer, I visited University of Michigan and Wisconsin, and drove between them. I remembered this sign from looking at the team 71 web page and looked it up, only to find that the sign was just off the interstate on our route, so I convinced my parents to visit and took a picture. I also found the Beatty machining company on my detour.