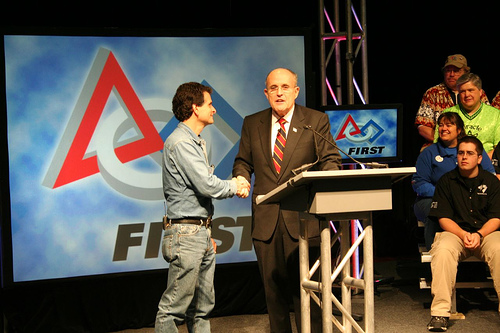 I think you and i took pictures at the exact same time i have a picture identical to this!?!?!?
Was this before or after Overdrive was released?
before he came and talked to us before the broadcast started.
oh and look at Wayne C. hiding in the back corner!
The New Hampshire Primaries were the same day as the kickoff
I saw another picture of Dean and Rudy in todays Washington Post, Rudi was riding a Segway at the Segway offices.
Wetzel
woops, my bad…my head is a little twisted with the build season…a little timely by rudy though…