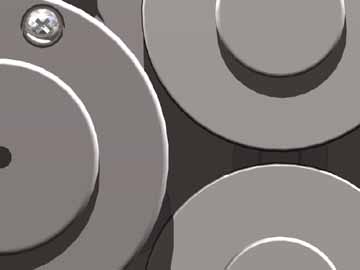 3 CIMs in your gearbox???:yikes:
Hmmm…
Could this be a 6 motor shift on the fly transmission?
Can't wait to see what it actually turns out to be… Hopefully its not the motors for some kind of lift :ahh:
it looks like 2 2.5'' cims and one 3''cim in one gear box but why, besides to have a really powerful drivetrain.
Or ramp-lifter-thingy.

They look like LEGO studs to me. :]
But I'm on animation, I don't even know what a CIM is.
Yeah, I hve to agree that they're CIMS, but here's a picture i found. Looks like they may be going with tank treads, with Andymark shifters… hmmmm.
That picture is of our off season project, it is based off of our 2006 practice robot…it is not necessarily what we are doing this season…
geh, well I'm going to go with T-shirt shooter since it's based off last year. Maybe you have it spring loaded if you need that much power. A drive train for in the grass might need 6 CIMs as well.