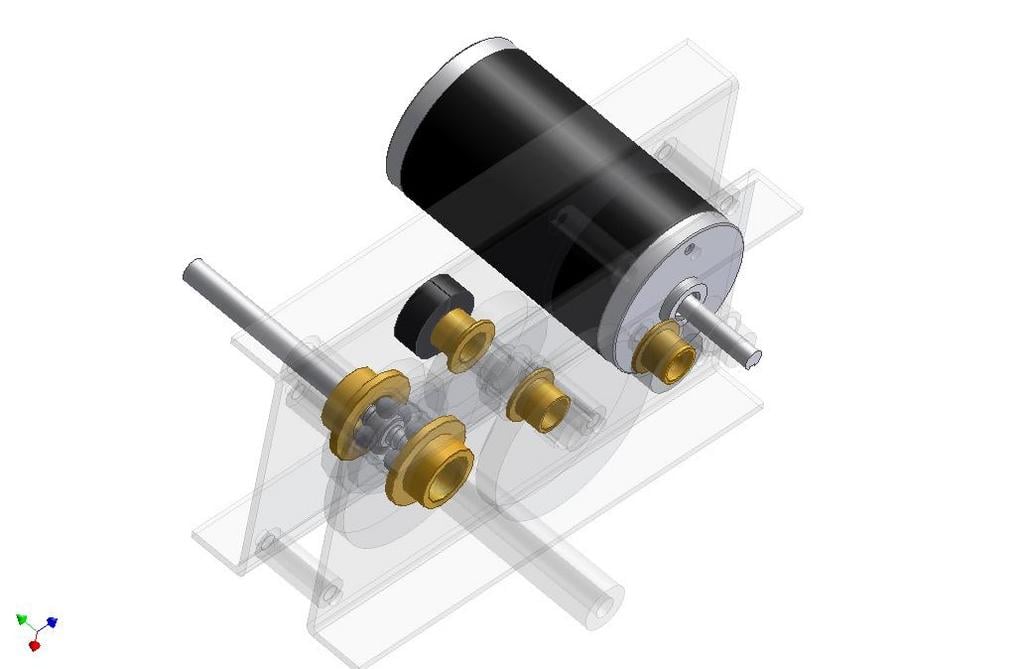 I made this drawing of what I thought would be the ideal transmission for showing people how our ball bearing shifting works.
I wanted to get one made up for the 2005 regionals, but due to lack of time and resources, it was never built.
The whole unit was to be made of Polycarbonate and Lexan, with the exception of the ball bearings, bushings, the black locking collar and the main shifting parts inside the shifting shaft.
Instead of gears I just planned on running the Polycarbonate "wheels" by friction, although it wouldn't work on the robot, it would show how they shift while under some power/load.
I tried to keep this simple and cheap as possible to make.
For more information on these transmission click on any thread that says 222 here:
http://www.chiefdelphi.com/forums/search.php?searchid=455582
Email me at rigdonbrad@gmail.com if you have questions.