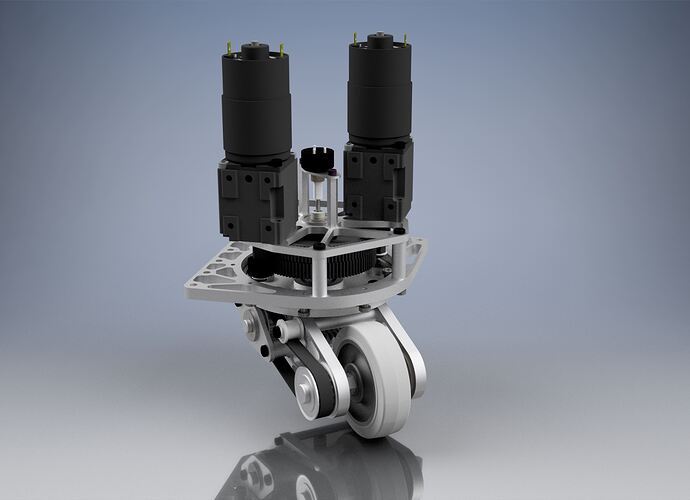 Yep. I think this is the craziest and most impractical drive idea I've ever CADed, but it would probably be a blast to build and test.
Pros:
Tons of power availible
Truly holonomic motion
Big learning experience
Cons:
Enormous
Heavy
Complicated
Difficult to control
Expensive
Questions and comments are always welcome.