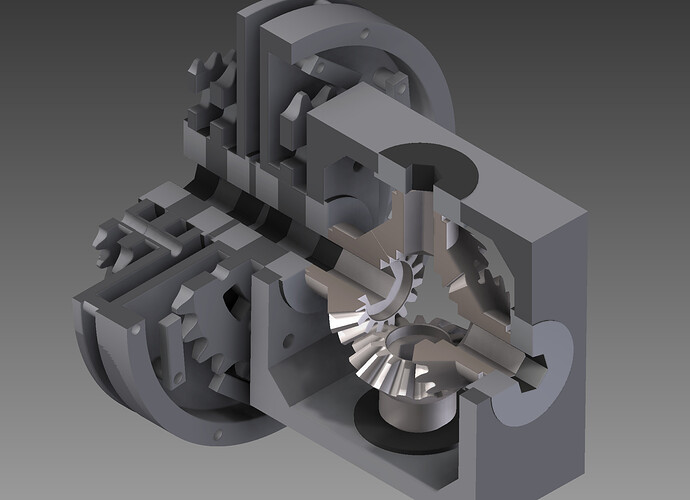 This is a little project of mine that I've been working on.
In short, it's a passive, non-shifting PTO intended for use on a climber. This is capable of passing the 6 CIMs of the entire drive train to another mechanism without shifting, and still allowing the robot to drive as normal.
The differential takes in both sides of the drive train and pushes them to a single shaft, while still allowing them to drive each side independently. This is transferred to a freewheel clutch. In a bicycle, this is a freehub (the thing that lets you backspin/freespin the wheel without pedalling). The freewheel clutch only allows forward motion through (i.e. the mechanism will only engage when both sides of the drive train are going forward).
The freewheel clutch is then passed into a pair of sprockets. One sprocket is used for ratcheting (can be ignored if not using on a climber), and the other is the output for the mechanism.
The CAD is missing a few things, like springs and bolts, but otherwise it's mostly complete.