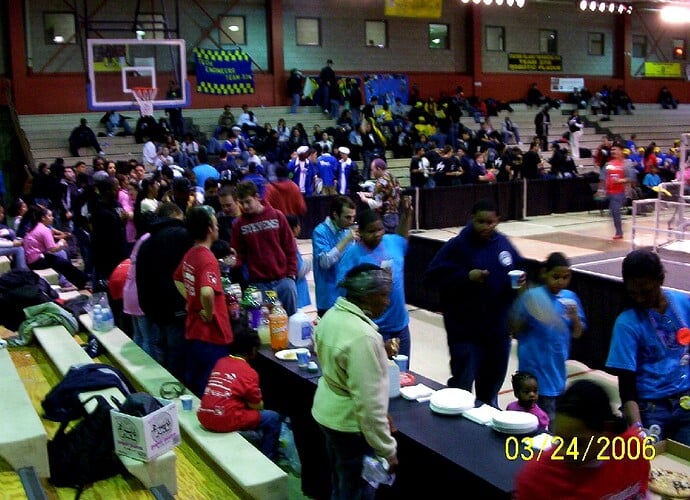 NYC Regional Social- "A Dinner & A Movie."
First we eat, then we eat more, and more… and more. Movie? Oh… yeah, there was a movie. I was napping.
Thanks to Team 395 2Trains and Wayne Penn (he is the red blur in the upper right corning of the picture) for a GREAT and unique social.
Did I mentioned I had some pizza…