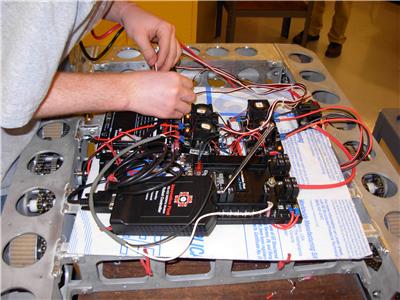 Thought to let you know that you're not allowed to use last years fuse panel.
where is the power distribution block?
This probly just an electrical panel he just rigged up to test the robot. Seeing as it only has four victors (one per CIM motor) and the RC i bet its just to test out that great drivetrain they have there. Nice job on fitting the gearbox into the frame. How well does it drive?
Yeah that was just a quick wire job to get the base running.