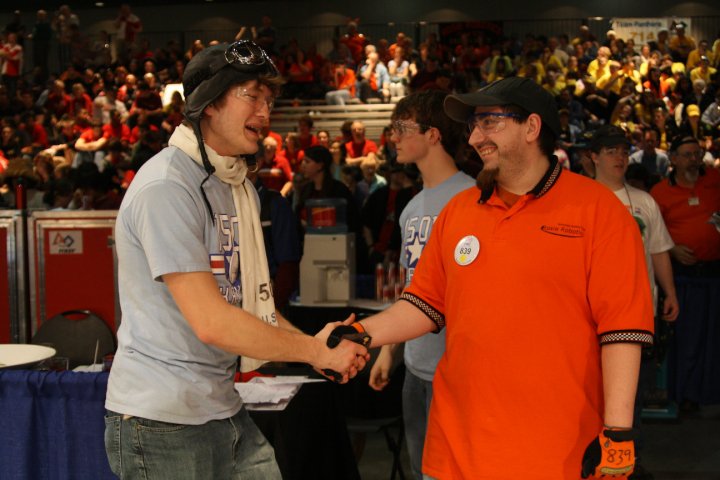 Drive coaches Chris and Shawn shaking hands AFTER the (now infamous) semi final match. No damage done, no hard feelings.
Both teams are class acts. Please don't rush to judgment on the way the match played out. The play is very aggressive but within what is expected of any team. Rosie is the first team to offer assistance to any team that needs help. We cracked an 8" Andymark. They were right there offering one of their custom machined 8's that they use to show the judges.
The roots of FIRST are in New England. The teams have a lot of depth and are very passionate about the values of FIRST.
Some correction is needed.
That is not Chris Elston, it's J.D. Paff, out shooter.
Still you guys were a class act.
Oops. My bad. Sorry J.D.:o
What was funny/sad was we still won the match even though we were stuffed into the goal.
Who would have thought a triangular robot would fit into a triangular goal :rolleyes: