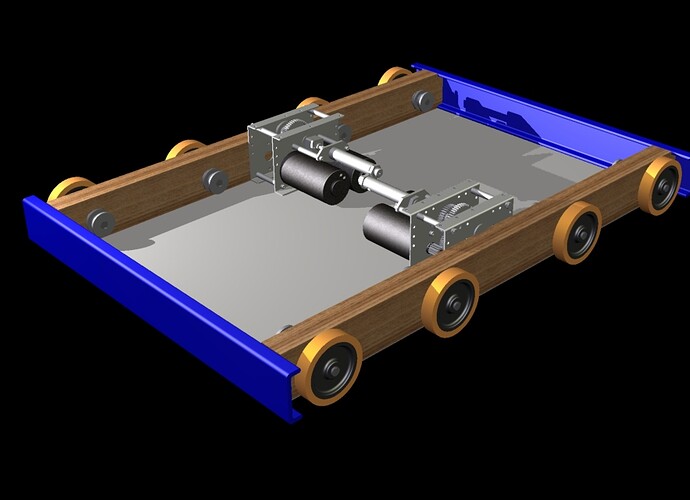 Lately several members of the team have been discussing the possibility of doing a wooden drivebase with a live axle system (both things that we've never done). This is one rendition of the concept that I came up with.
For this particular version I was trying to cut manufacturing down to a minimum. Ideally it could be built with a drill press and a bandsaw (or even a hand drill and a hacksaw), but there are some details that still need to be worked out.
The siderails are wood, the endrails are 3" fiberglass channel which we happen to have lying around, and the base is a sheet of aluminum. Each wheel module consists of a banebots wheel on a keyed shaft with flanged bearings, and since each one just needs a hole in the wood, this concept could work for 6 or 8 wheel drive. (again, there are still a few details to work out, but it looks doable)
I would guess weight to be about 45 lbs for this particular base, not bad at all.