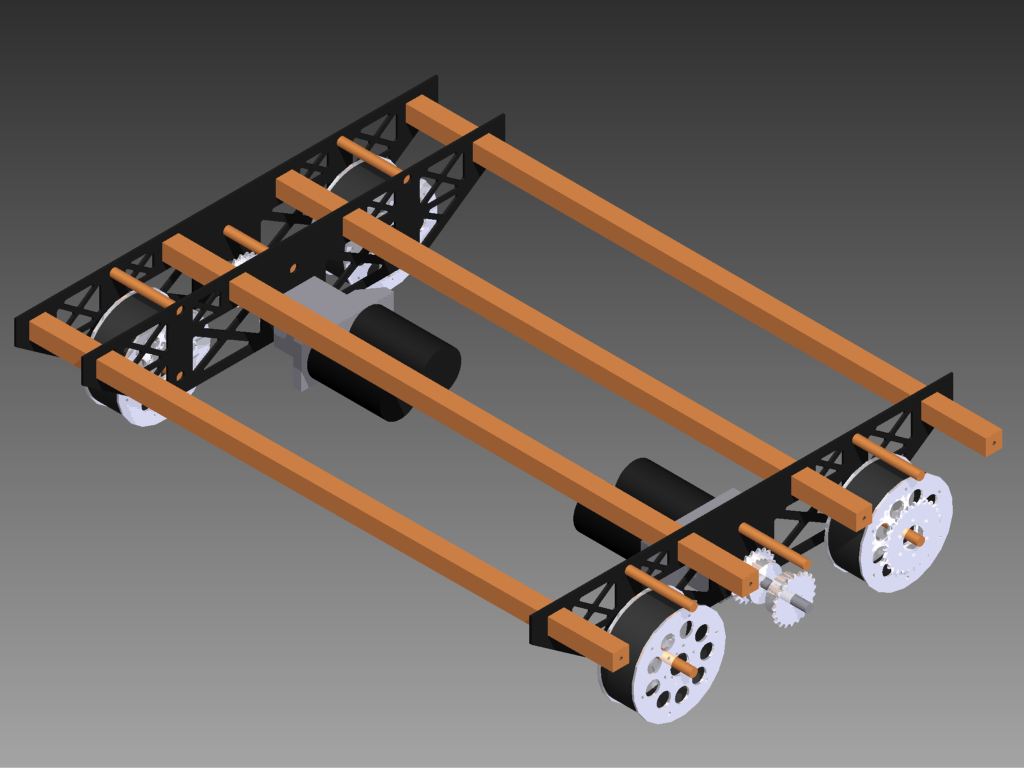 First drivetrain I've ever actually caded so if you find any problems that i didn't catch due to lack of experience please point them out. One of the ideas that's been thrown around by a few guys on my team.
Wheels: 4x Innovation FIRST Stickies
Motors: 4x CIMs going to 2 p80 transmissions (Gear ratio TBD)
Sheet: 1/8" Aluminum
Spacers: 1" x 1" w/ 1/8" wall
Weighs ~30 lbs without chain
If anyone has any tips that would be great. This is just a preliminary cad to see how the drivetrain would go together so not everything is to full detail.