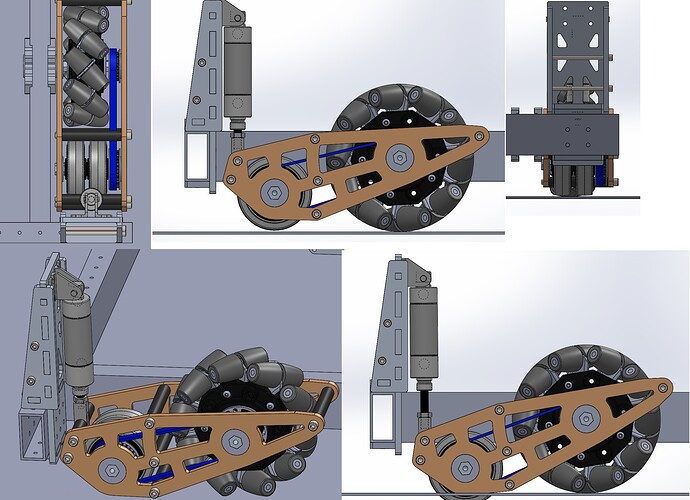 Here's the next iteration.
Changes since the last version:
-Added side plates to the cylinder mount and flipped it around.
-Moved the bolt pattern around, and increased all holes to a 1/4" bolt size.
-Changed to 9mm pulleys and added a belt.
-Moved the wheel as close to the supporting bearing as possible.
-Added some material back in around the cylinder connection on the module.
-Made the main cylinder mount set up for rivets.
-Made all module holes tapped.
How's it looking so far?
My main questions are about the cylinder mount and the belt.
Does anyone see any problems with how I've gone about adding the side plates?
Also, does anyone know the thickness of the VexPro belts?
I defaulted to 0.1" because I couldn't find anything with that information.