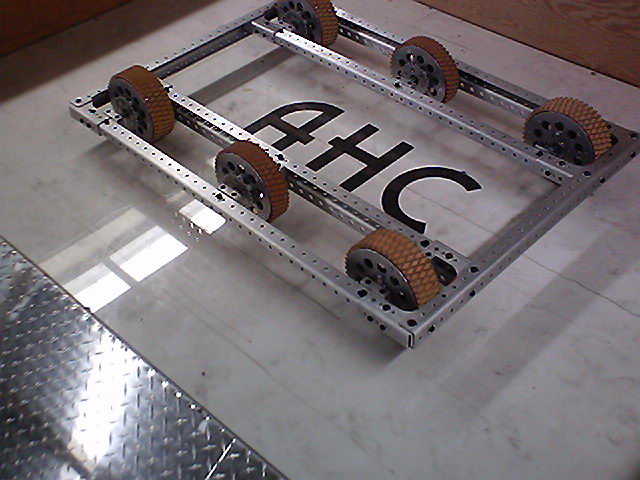 Here's team 369's drive-train in the early stages.
nice ramp…can we borrow it?
Looks nice. Out of curiosity, what size are those wheels?
my guess would be that those are the IFI 6 inch wheels, based on the relative size of the frame.
The wheels are 6'' IFI all around. The front and rear wheels are 2'' wide, and the center wheels are 1.5'' wide.
that'll go straight really well.
It turns nice to there is a big difference and the middle wheels r closer 2 the back and also lowered causing a slight rocking motion the two back wheels will make us turn so easily you'd be surprised what the little team from BK can do
why the center ones narrow? i personally woulda had fat midle ones and skinnier outside ones.
The center wheels are running double sprocket's, one on each side.
There definitely won't be a lack of traction problem with a setup like that.

That was our plan…