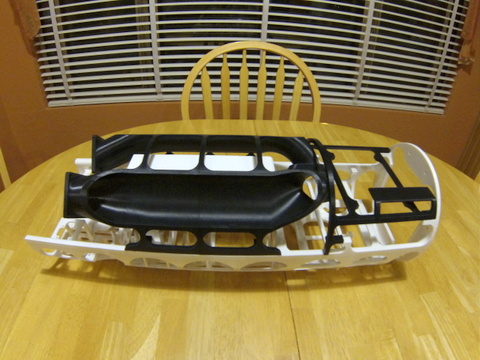 side view
This has got to be one of the cooler looking, functional structures, I've seen with 3d printing. Kudos on the slick design!
Did you have the machines to build this in house or did you pursue a vendor/sponsor? Also, just out of curiosity, was there a specific reason the FDM technology was chosen and two different materials?
I wish we had the machines, it was done for us at PADT, http://www.padtinc.com/
We did not ask for there to be two different materials. We have an email to them asking this very thing. It really doesn't matter to us as long as it does the job. Have you seen our AUV website? We are still working on this years AUV but if you look under previous you will see more https://sites.google.com/site/falconroboticsauvteam/home
Thanks for commenting! By the way we used Autodesk!