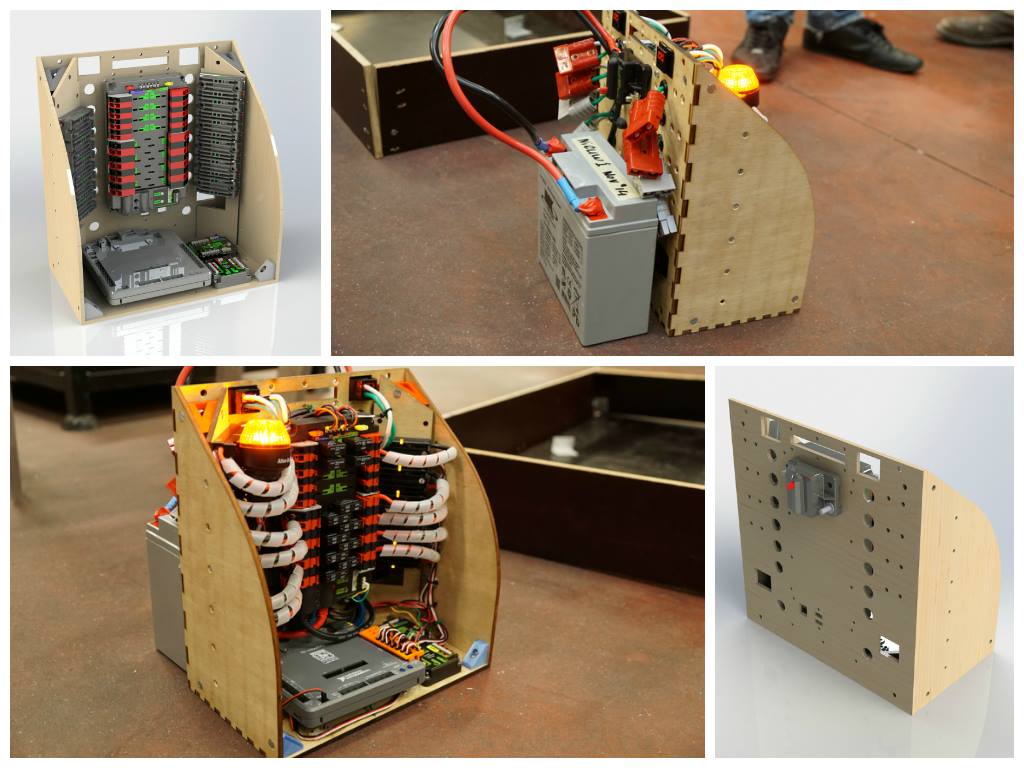 Our Electronics are quite compact this year. For more check our facebook:
https://www.facebook.com/TeamrembrandtsNL
You guys make pretty robots. Are you guys coming to the NC Regional this year?
Thanks for the compliment!
I'm sorry to say that we will not participate in the NC regional this year, we'll be at the Virginia Regional. But lets hope for us to meet again in St. Louis
Are you using the APP Connectors for motor connections? Sure seems like it.
Yes we are using APP Connectors for our motor connections. This allows our modular electrical box.
It looks amazing. Think I might need to barrow the idea for next year.
I love the organization. What are the dimensions of that box if you don't mind me asking?
Thank you.
Feel free to contact us if you require any help with that

Thanks for the compliment!
The dimensions are as follows.
Width :28.7 [cm]
Depth: 16.6 [cm]
Height: 31 [cm]
Awesome! We were planning to use power poles for ours.
Very nice! I had the thought of a modular electronics board, but have never seen an implementation. I really like this, I'll be sure to stay up to date with you guys. Can I ask what you used for your PWM clip? I've been looking for a solution to our cable woes.