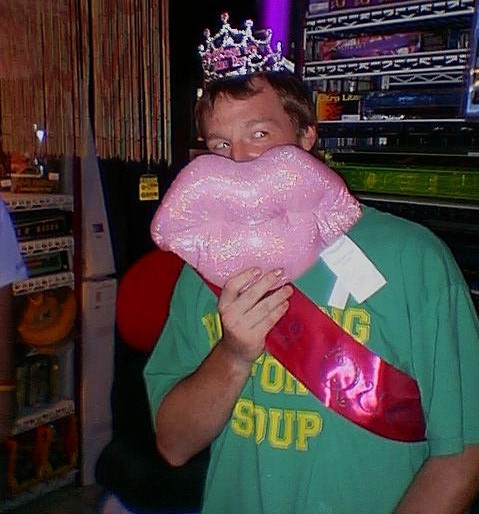 Yeah… crazy times in NJ… I'm always up for doing something stupid.
Well… Acting stupid in the back of a store, and not walking around the mall with that get-up on like everyone wanted me to do…
People such as Ashley (1559), Corey (25), Kevin & Scott Shaw (237) Anthony (56) & Mike (303)
Yeah… wasn't listening to their pleas for me to walk around the mall like that…
Not Happenin'!!! lol
Yeah… This one is only staying up for like… a week Max!!!
By request only, I figure I would upload it rather than having someone else do it…
::sigh:: What I do for a laugh… and because someone asks me. :-p