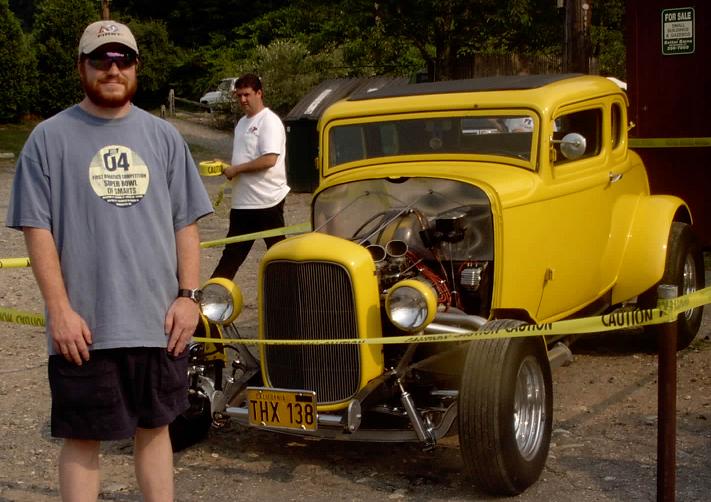 What else is there to do during the offseason of robot building season than go to car shows?
This is me at a local car show in front of the original '32 Deuce Coupe that was in the movie American Grafitti. If you have never seen this movie, go rent it today!!!
It's an awesome movie, with lots of awesome cars.
I also met Paul Lemat for the second time, who played John Milner in the movie and drove this very '32 Deuce Coupe.